So

Canelo-Khan

is signed, sealed and delivered. Who saw that coming? How on earth

Amir Khan

managed to keep his mouth shut during negotiations is beyond me. Fair play to him for sticking to the silence and not ruining his big reveal.

While a good fight in itself, the decision to box

Saul Alvarez

also raises a multitude of questions. Is

Al Haymon

involved at any level? If not, why not? Does this mean that Golden Boy and their legal bods are no longer trying to sue the arse off Uncle Al and his cronies for monopolizing business practices? Is Khan-Garcia II now dead in water? Is Khan-Brook dead in the water? Does anybody care?

​

I may be in the minority but I think Khan might give Canelo some problems for as long as it lasts. One of boxing's timeless maxims states that a good big guy mostly beats a good small guy but size can also be overplayed. If Canelo is still stuck with the treacle feet that he displayed against Floyd then Khan's speed and movement can indeed trouble him. The problem for Khan is whenever the heavier man lands flush. I fear that the same chin which struggled to absorb heavy blows from the likes of

Breidis Prescott

and

Danny Garcia

will have a tough time soaking up the Mexican's heavy artillery.

---

That said, Amir isn't a small framed fighter and I don't believe that he will enter at the 155lbs limit. If he pulls off the unthinkable, could we see the middleweight belt filter down in weight even further? When sanctioning fees are involved there's no doubt the likes of the WBC will bend and contort under a pecuniary limbo stick in line with whatever makes best financial sense. Soon we may see the green belt contested at 151 or 149 or some other imaginary category. A Khan win may further open up a world of possibilities for Mauricio Sulaiman and chums. Gennady Golovkin's manager Tom Loeffler reckons that the victor will have a couple of weeks to decide whether a fight with his man is in their best interests. An appealing sentiment Tom, but I'll not hold my breath.

Amir's persistent chasing of Messrs Mayweather and Pacquiao, while initially laudable, has descended into a strange parody. I commend him for wanting to fight the best rather than "taking a Salka" (thanks Angel Garcia for coining that regrettable phrase) but it had become borderline obsessive.

I got the chance to interview Khan once, back in 2011. On a chilly morning in early February he flew over to Belfast for a press conference in the Ulster Museum to help promote his fight with unbeaten Dungiven stylist Paul McCloskey. He was an amiable guy, pleasant and courteous, pushing out the usual press release answers without ever threatening to let slip with something juicy.

Five years' earlier, on

May 20

, he had fought in Belfast's King's Hall. I grabbed a ticket in a non-press capacity and went along to witness a shutout six-round points win over durable but substandard Hungarian Laszlo Komjathi. That was 19-year-old Khan's seventh pro fight as he toured the UK with promoter Frank Warren. Boxing live on prime

Saturday

evening slots having turned over in a blaze of glory following his silver medal success in the 2004 Athens Olympics.

Ever since he ditched the head guard and vest Khan has never really been one to duck a challenge. OK, so he failed to rematch Breidis Prescott and it looks like Danny Garcia Part II won't happen, but he did step up and face Marcos Maidana to answer questions about his punch resistance. After the Olympics, Warren organized a scrap for Amir to box Cuba's Mario Kindelan in a rematch of their final. Khan gained revenge, further wooed the public via terrestrial television and his journey thus began. Moving to America may have hurt his credibility and fan base in the UK, but nevertheless he remains a recognizable name to the general sports fan.

And you never know, if the Bolton man can pull off the upset against Canelo then maybe it'll lead to a fight with Mayweather or Pacquiao. This bout is getting more media attention anyway, as suggested the irrepressible Khan last week.

Seriously Amir, let it go.

Steve has been writing about boxing since 2005. He covers the Irish scene by regularly contributing to a variety of publications including Boxing News Magazine and the Sunday Life. He is a panel member of the Boxing Asylum podcast and writes the Irish Boxing Review books with five released so far.
Powered by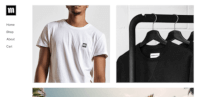 Create your own unique website with customizable templates.