---

David Haye

is back and ready to take on the elite players at heavyweight. Smashing hapless

Mark De Mori

inside two minutes won't send shockwaves across the division, but Haye is once again a relative name.

Want the truth? I expected to be sitting here writing about Haye's return last Saturday laughing at the TV broadcaster, chuckling at the pitiful attendance and generally congratulating myself on being so right about the 35-year-old's low-key return to the ring. Turns out, not for the first time, I was badly wrong.

While Aussie slugger De Mori offered about as much competition as a drunken punter coaxed out of the bar just seconds before the opening bell, this show was all about Haye and De Mori was nothing beyond a side note. Ranked 10th in the world by the comical WBA says more about the ineptitude of the Panamanian outfit than De Mori's aspirations of world glory. Contrary to popular belief, slow motion replays later indicated that De Mori did in fact attempt to throw a punch before the London favourite found the visitor's stationary head far too inviting not to start pummelling.

Post-fight statistics suggest that TV viewing figures were extremely favourable. At its peak the show touched the three million mark before settling around a highly respectable 1.3 million average, therefore handing a resounding success to comedy station Dave who picked up the fight when power players Sky Sports and BoxNation balked. In the build-up Haye's Twitter hashtag #hayeday was swiftly supplanted by the fan-created #daveondave. Haye later revealed that he approached the channel when comeback options proved thin on the ground.

Following multiple recent pull outs it seemed unlikely that Sky would jump back on board for anything less than an

Anthony Joshua

or

Tyson Fury

superfight. This vibrant response may make them think differently when David searches for a second rust-shedding opponent after three-and-a-half years out of the ring.

If Haye can generate such fan interest and media attention for a foe of this desperate level then a proposed mega fight with Anthony Joshua may well capture the imagination of the public and find its way to Wembley Stadium. 'The Hayemaker' is believed to be targeting the IBF belt which was taken from Tyson Fury and thrown back out into the heavyweight stratosphere. Let's be straight - the likes of

Charles Martin

shouldn't be near anything resembling a world title yet somehow the relative unknown finds himself holding a bauble. Prior to his success over Glazkov, Martin sat a lowly 12th in BoxRec's American heavyweight rankings.

Meanwhile, a clash between David Haye and Tyson Fury is unlikely to happen any time soon despite the potential amount of cash on the table should Haye's return gather pace. Fury insists that he will never again entertain the idea of boxing Haye and would drop the belts rather than face him.

"We all know why Fury doesn't want to fight me," David told the capacity crowd after his demolition job.

Perhaps Fury is worried that the man who has twice pulled out of fights, including one on the week of the bout, won't actually turn up. Can't say that I blame him. Either way the Hayemaker is back with a bang and, as much as it pains me to say it, the heavyweight landscape is a better place for it.

Steve has been writing about boxing since 2005. He covers the Irish scene by regularly contributing to a variety of publications including Boxing News Magazine and the

Sunday

Life. He is a panel member of the Boxing Asylum podcast and writes the Irish Boxing Review books with five released so far.
Powered by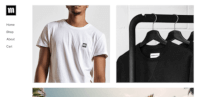 Create your own unique website with customizable templates.