---

Master of Ceremonies Michael Buffer glanced at the scorecard and raised the mic to his lips to announce the result. Referee Ernie Sharif held the gloves of both fighters. Moments earlier each had been held aloft by their respective corners. I actually chuckled when Quigg raised his hands at the final bell.

Surely he doesn't think he's won this fight?

"Judge Levi Martinez scores the bout...115-113."

Wow, that's a bit closer than I thought. Minutes before the announcement I'd posted a scorecard of 118-111 in Frampton's favour, including words like "masterclass" and phrases such as "no rematch will be needed." The two-point margin concerned me a little.

"...to Scott Quigg," continued Buffer.

Eh?! I glanced across at a friend and colleague who had flown over to Manchester with me first thing Friday morning. He mirrored my dismay. The remaining judges posted their dual 116-112 totals and 'The Jackal' was rightly crowned. To say the split

decision came as a surprise would be an understatement. The fight itself had certainly been

tactical for the most part, as I expected early on, and at times bordered on negative

and tepid as the rounds passed by. Quigg's contribution appeared strangely indecisive and

I struggled to reward him with too much of anything. While things

always remained absorbing inside the arena I can sympathise with those watching

at home who complained at the lack of spectacular action.

Frampton admitted afterwards that he knew it would be a boring fight but added, "you

can't say those things when it's on pay-per-view." Spot on Carl, you played

your part in the build-up too, helping to create a facade of animosity with

Quigg when I doubt it ever truly existed.

The Bury man does deserve credit for boxing on past the middle rounds with a broken jaw. I

initially suspected the injury may have been a post-fight ruse trying to deflect from

the fact that Quigg's display had been relatively disappointing. Squinting over

to top table, with Scott flanked by trainer Joe Gallagher and promoter Eddie

Hearn, I struggled to make out any obvious swelling and Quigg seemed to be

talking plainly enough. While not in the Arthur Abraham vs Edison Miranda

category of broken jaws -as in, literally hanging off the face- X-rays did

eventually bear out but using these things as an excuse for

defeat is always a tenuous argument at best. You can't really blame an injury

that was inflicted by your opponent, legally, for pushing you off of a game

plan. Injuring your opponent and finding ways to win is after all kind of the

point.

Before I get too down on the whole show I must say that even though the main event may have

been pretty tepid the atmosphere was like nothing I'd ever experienced before.

Don't equate any of the fights on the entire card with the noise levels as they

were as far apart as world class and Area title level. Having followed Frampton from

before he even turned pro, through all of the Belfast nights, both indoor and

out, down to Bernard Dunne's brief world title reign in Dublin and even across

to Las Vegas (Hopkins-De La Hoya in case you're wondering), this spine tingling

reception was unparalleled.

Frantically scurrying across ringside as soon as the scores had been announced, my

pre-fight remit included grabbing a superstar celeb as quickly as possible, interviewing

them, transcribing and firing across before deadline. Tyson

Fury had disappeared, Amir Khan had already been snatched by Sky Sports and a

burly security guard's beefy bicep made sure I wasn't getting anywhere near

Prince Naseem.

The deadline had long passed by the time I found some willing interviewees. At least they all confirmed

that my scoring, although perhaps slightly wide, had at least found the correct

winner. Here's a quick snippet.

Reigning IBF

super-middleweight world champion James DeGale:

"I thought

Frampton definitely won. If I'm being brutally honest I thought he won handily.

Frampton can go to America and get all the titles with Al Haymon. Santa Cruz is

there and let's not swerve Rigondeaux. There are massive fights out there for

Carl now. Scott can come back, that's nothing to him, he'll be back. A case can

be made for the rematch, it was a competitive fight but I thought Frampton won."

Former world

title challenger and now part of Team cyclone, George Groves:

"I made the

116-112 scorecard about right and I felt there were a lot of close rounds that

Carl was edging but Quigg came on strong in the latter part of the fight.

Frampton finished better though and won the 12th round. I'd like to see them go

their own way for a little while and then maybe come back together in future.

Let's be honest, it was a real cagey affair after a lot of hype and stress.

"I would like to see Carl move on from here and maybe fight Rigondeaux. That's a lovely fight. I've only known him [Frampton] intimately for a short amount of time but I know that he's a fearsome fighter who can fight anyone. It's a fantastic team and I'm chuffed to be part of it. Rigo's a fantastic fight but Carl's a massive super-bantam so he might move up.

Steve has been writing about boxing since 2005. He covers the Irish scene by regularly contributing to a variety of publications including Boxing News Magazine and the Sunday Life. He is a panel member of the Boxing Asylum podcast and writes the Irish Boxing Review books with five released so far.

---

Carl Frampton vs. Scott Quigg post-fight

Carl Frampton defeated arch-rival Scott Quigg by way of split decision to unify the super-bantamweight division. Terence Crawford stopped Hank Lundy in five, and Felix Verdejo delivered a near shutout in a tough test from Madison Square Garden. In other action from around the globe, the guys discuss Leo Santa Cruz vs. Kiko Martinez, Julio Ceja vs. Hugo Ruiz 2, and Marco Huck vs. Ola Afolabi 4. Plus, a preview of next weekend's heavyweight scrap from the Nation's capital as Luis Ortiz takes on Tony Thompson, and Sadam Ali faces Jessie Vargas for the WBO welterweight crown.

Subscribe to the Tale of the Tape on iTunes today!

Carl Frampton vs. Scott Quigg | Fight Preview

Special guest

Steve Wellings

joins the show from Northern Ireland to help the guys preview the much-anticipated clash between Carl Frampton and Scott Quigg. Plus, more reaction to the IBF heavyweight title fight between Charles Martin and Anthony Joshua. And Steve lends his thoughts about the United Kingdom's two rising middleweights, Billy Joe Saunders and Chris Eubank, Jr.
Powered by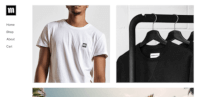 Create your own unique website with customizable templates.