---

So first to the good news. As you might have guessed, Brian King's not dead. It was all a Twitter prank gone horribly wrong when regular tweet merchant Tommy 'The Guru' Allan broadcasted to his 50k-plus following that King had passed away. Given Brian's unusually long absence many were inclined to believe Tommy's claim. Text messages, emails and phone calls suddenly rained in on the social media icon to check if he had prematurely expired. Once it became apparent that Brian was taking a self-induced hiatus from the popular community platform that he uses on an alarmingly regular basis, anger set in.

I'm sure a fair few of you are wondering who the hell I'm talking about. Well firstly it's "Chad Hogan" or

@_BrianKing_

on Twitter, so go and look him up. For those of you still curious about King and his antics, the outspoken Scotsman can be seen here (https://www.youtube.com/watch?v=YlT2DuAQgjc) in a meeting set-up by Hearn as the Matchroom supremo attempted to settle the "beef" with his nemesis once and for all.

Putting aside the jocular nature of this whole sorry episode the real reason for King's online exile is far more serious. Brian was acting out of exhaustion at a rancid malaise that has seemingly swept the game for years but has become increasingly prevalent in recent weeks. This zealous hardcore, who travels the length and breadth of the globe to follow his beloved sport, has finally had enough and blames fickle fans and ruthless business moves from the money men for tearing a path through the heart of boxing.

"I've jacked boxing in. I'm not going to Frampton-Quigg," he revealed on the Boxing Asylum podcast.

"The politics within boxing is absolute dog shit and I know that people say it's always been this way but the more you get involved the more you get sucked in. The straw that broke the camel's back was Billy Joe Saunders' attitude towards Gennady Golovkin. He gets offered minted money and still doesn't take it. He just wants more."

In May of 2015 the Mayweather nut and TBE truther jetted across to Las Vegas for the mega-fight that ended all mega-fights. Quite literally in his case.

"Floyd vs. Manny was the beginning of the end. The whole ticket situation and the way they were distributed meant you had hundreds of donkeys at ringside who'd never been to a fight before. I'm a Floyd fan but fuck him too.

"We want to see the best fighting the best. Khan-Garcia should've been made but Garcia wants to fight Guerrero instead. No one's fighting (decent opposition) in the PBC, on HBO or with Hearn. BoxNation's bullshit, Canelo wants to make up catchweights, Andre Ward's the most self-entitled wanker there is. Frampton-Quigg is a shift fest. The winner has to fight Rigo but both sets of fans are already arguing over who's going to duck him."

King had shelled out a fair amount to attend the

February 27

Quigg-Frampton showdown having previously travelled to many of Frampton's bigger Belfast bouts. He has now decided however to sell his ticket.

"I've sold my ticket to the Frampton fight and I'm sick of the business stuff. Fans are saying that Rigondeaux brings no money to the table. Who fucking cares? Why do they care about who gets paid what? 2015 is the year of politics, the year of arseholes."

Indeed we often hear tales of woe that boxing is dying or that the heavyweight division is a mess, money is killing the sport, things aren't as good as they were in the sepia-tinted "good old days" and so on. Is the mysterious Al Haymon really such a cancerous presence? Are there too many dodgy belts (WBA, cough, cough)? Some feel it has become too easy to get handsomely paid for treading the path of least resistance.

"There was the Smith-Abraham fight," Brian continued. "Nothing wrong with the scorecards yet the money situation means there's a rematch and the same with Crolla-Perez. I had no problem with the first fight and there should only be a rematch if there are dodgy score cards. Liam Smith shafted Michel Soro to fight John Thompson who's a bum and then he fights another absolute bum in Jimmy Kelly. Kevin Mitchell is getting world title fight after world title fight."

It all sounds pretty grim then. We may be merely lamenting a series of unfortunate mismatches and enduring ongoing political shenanigans or perhaps this is all more indicative of a greater malaise that may ultimately sound the death knell for boxing. Alternative forms of violent entertainment (MMA and UFC to name a couple) are steadily creeping up behind us and it's all become too much for Scotland's premier rant merchant.

Is there any way the fistic art can tempt this disorientated fan back into its arms?

"If Golovkin-Canelo is made then I'll go for the holiday."

King's not quite dead then. Just on life support.

Steve has been writing about boxing since 2005. He covers the Irish scene by regularly contributing to a variety of publications including Boxing News Magazine and the Sunday Life. He is a panel member of the Boxing Asylum podcast and writes the Irish Boxing Review books with five released so far.
Powered by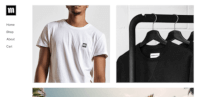 Create your own unique website with customizable templates.